Every meeting should spark an exchange of ideas, while every party should spark joy. Keep the ideas flowing and the good times rolling in our function spaces.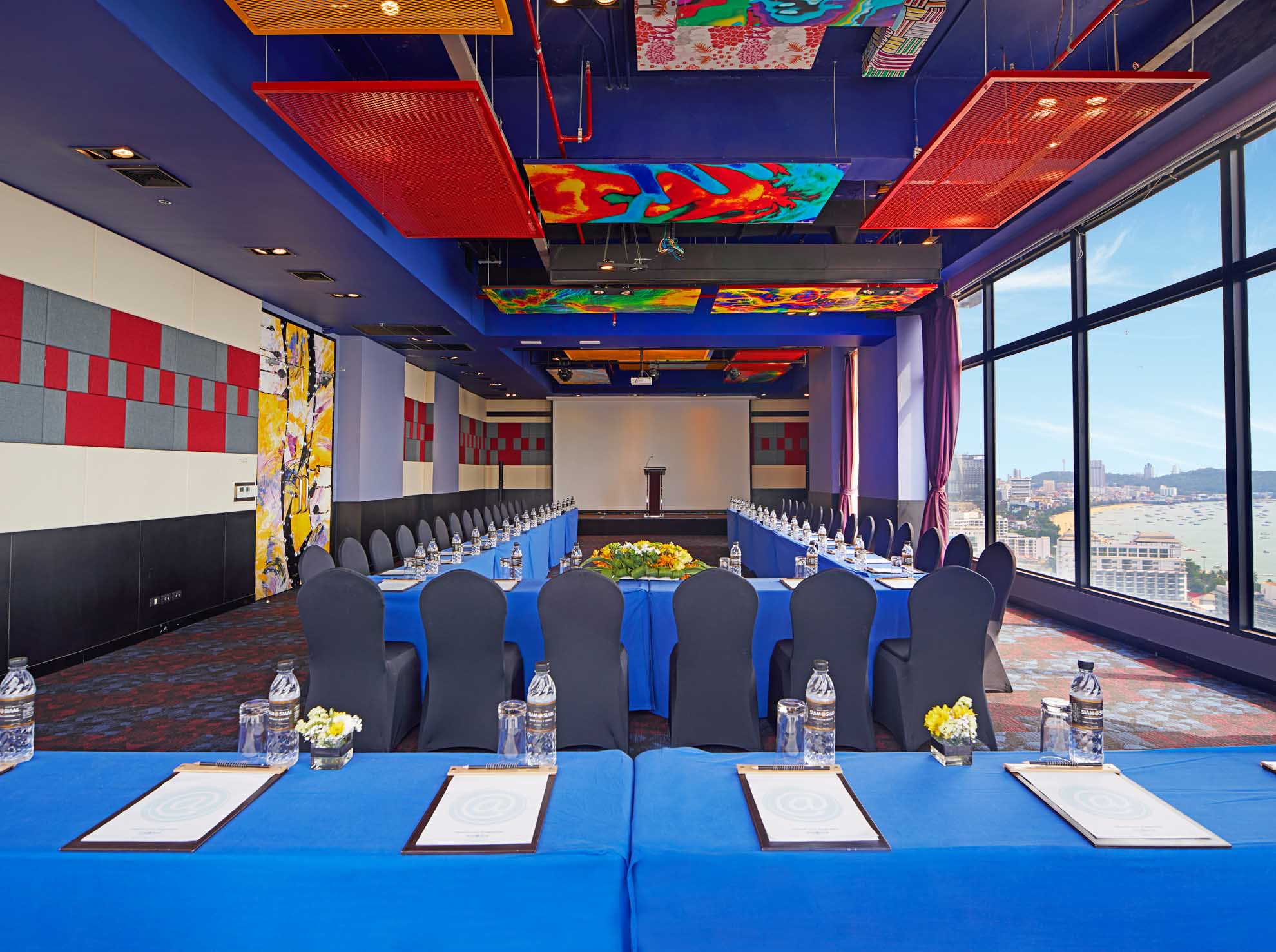 Hip furnishings and industrial accents provide a great space for an unforgettable meeting, seminar or cocktail party. Dolphin is our largest free-flowing space at 178.5 square metres, and is able to accommodate up to 80 people and flexible seating arrangements.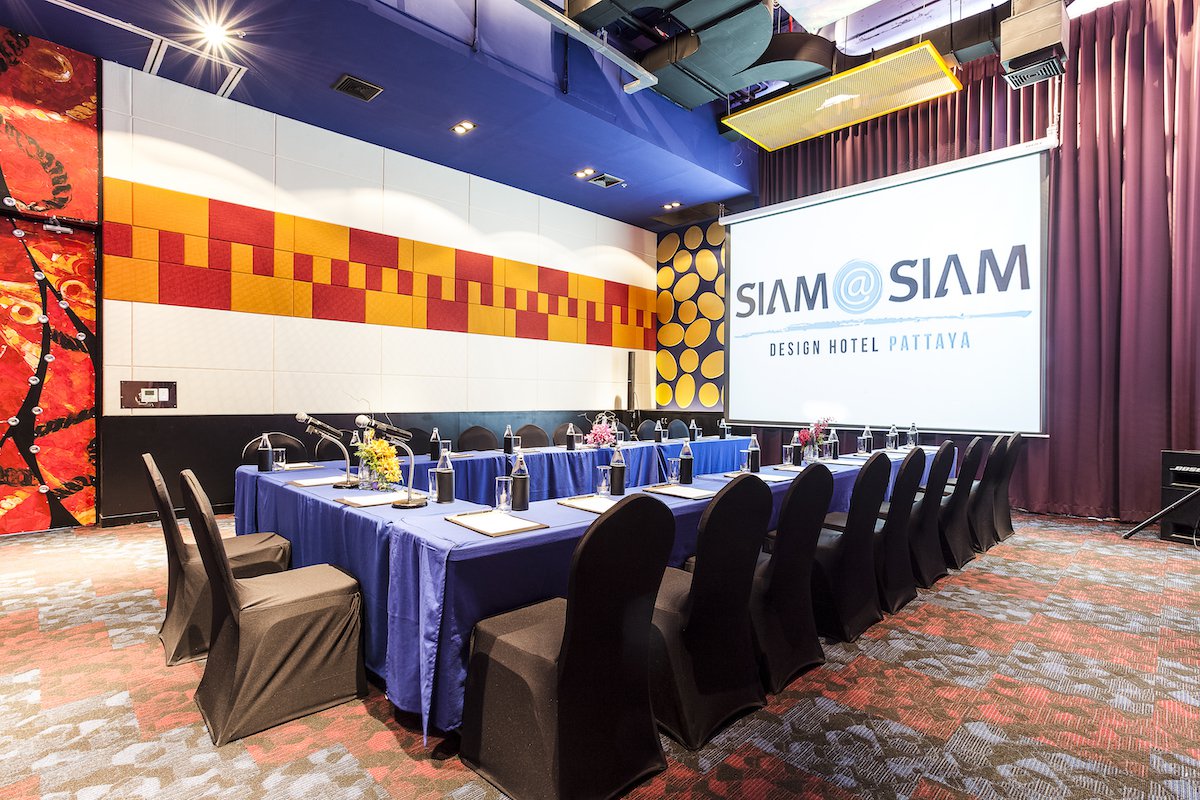 Lobster does well when it comes to conferences, workshops or seminars. The room wins guests over with its bold colours, a high ceiling, and expansive windows that bring in natural light and gorgeous views of Pattaya. Just like each of our meeting rooms, it comes with hi-tech equipment that can assure the most productive day.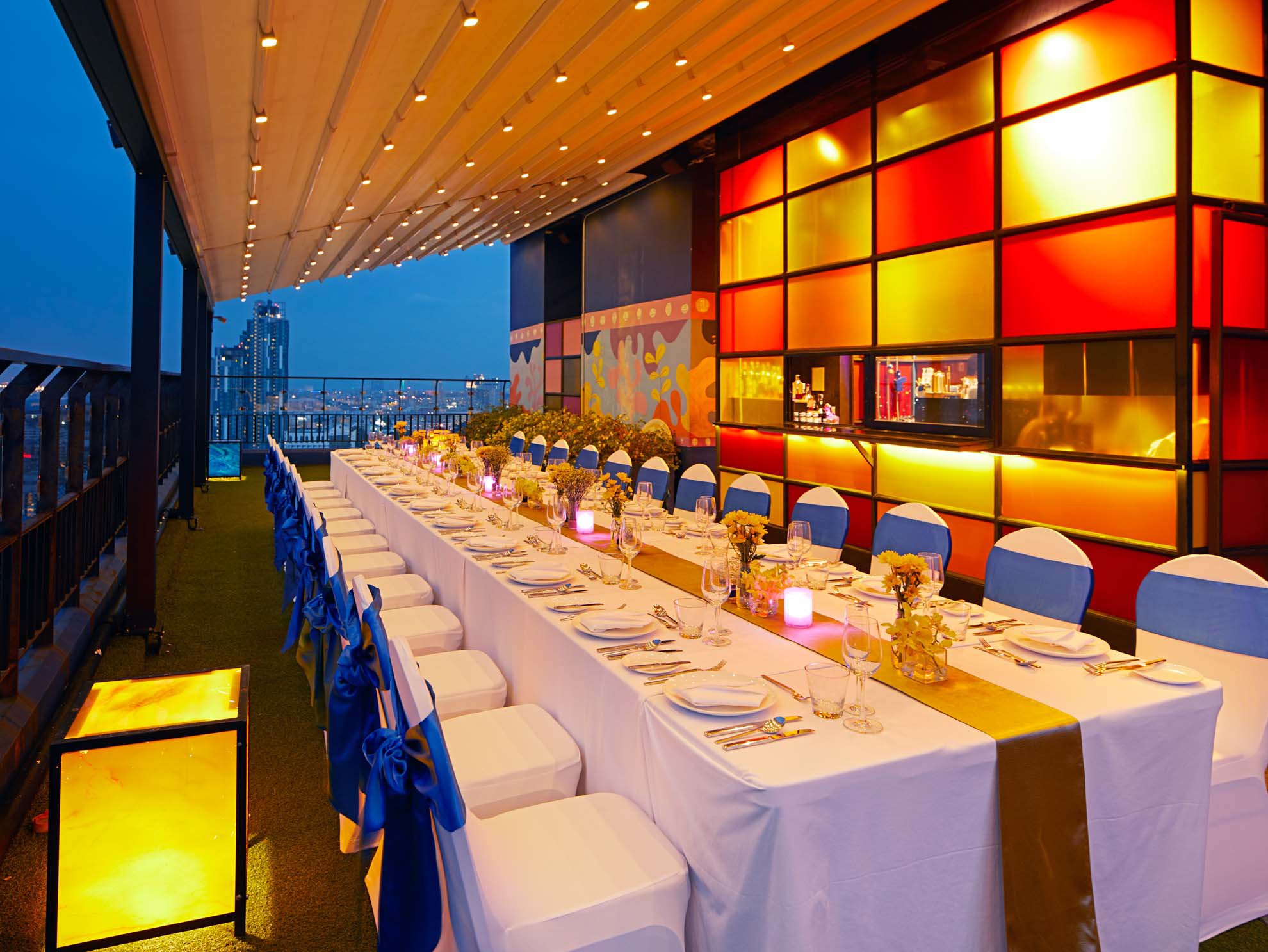 A destination rooftop in Pattaya, Sky Bar is perched on our roof, 27 floors up. It's the perfect place for a sundown cocktail party, a memorable birthday party or next-level romantic sunset moment for your special wedding party. Sky Restaurant, on the 24th floor, feature stunning views out across Pattaya and serves exceptional food for your exclusive party as well being perfect for enjoying special events like the Pattaya International Fireworks Festival.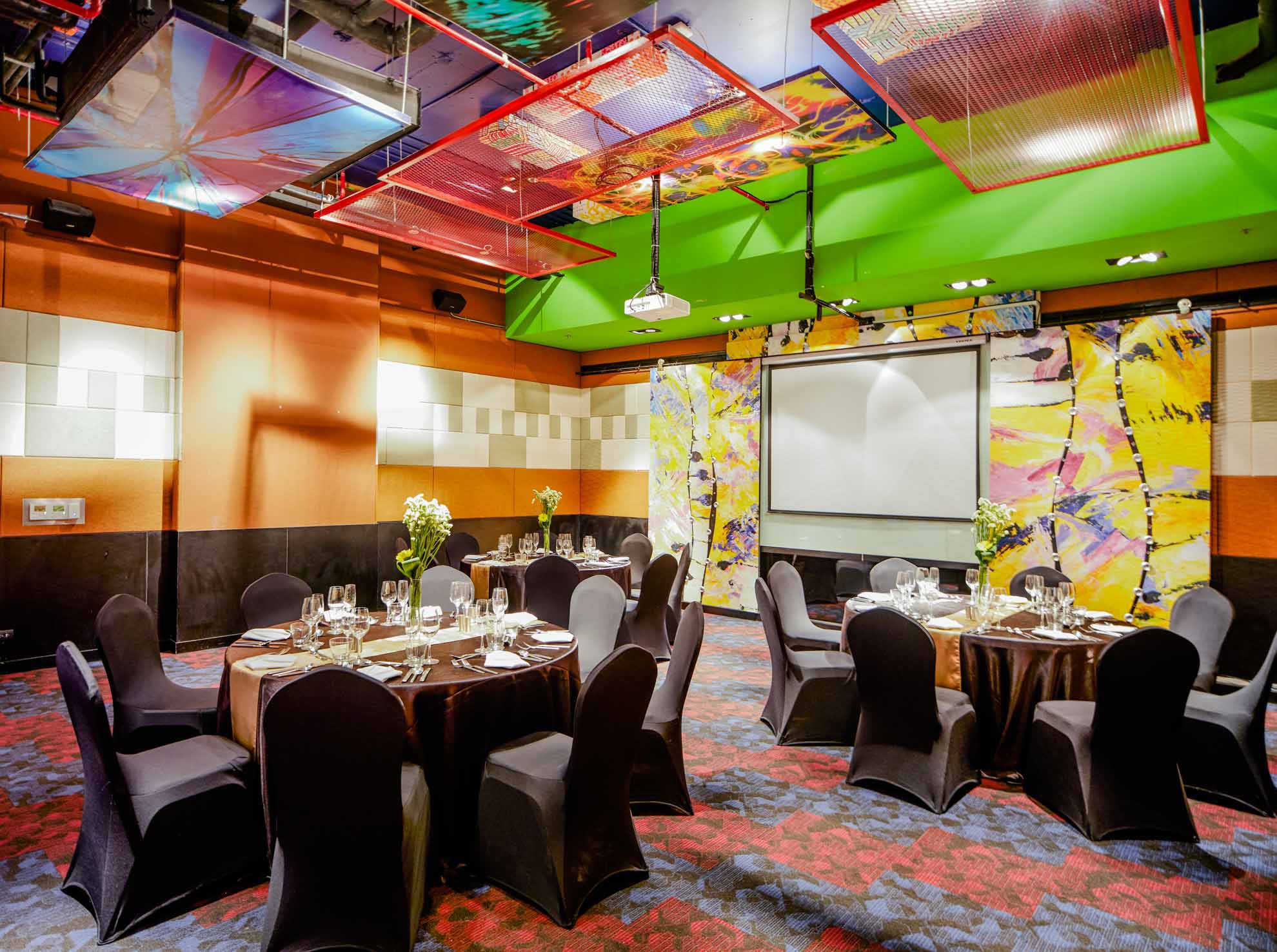 Lighthouse, a 63-square-metre space that can seat up to 60 people, welcomes you with hi-tech equipment and innovative services that can help get your ideas flowing. LCD projectors, wireless microphones, flipcharts, translation services–you name it, we have them all. Plus, we also refuel your energy with delicious bites and refreshing drinks, courtesy of our catering team.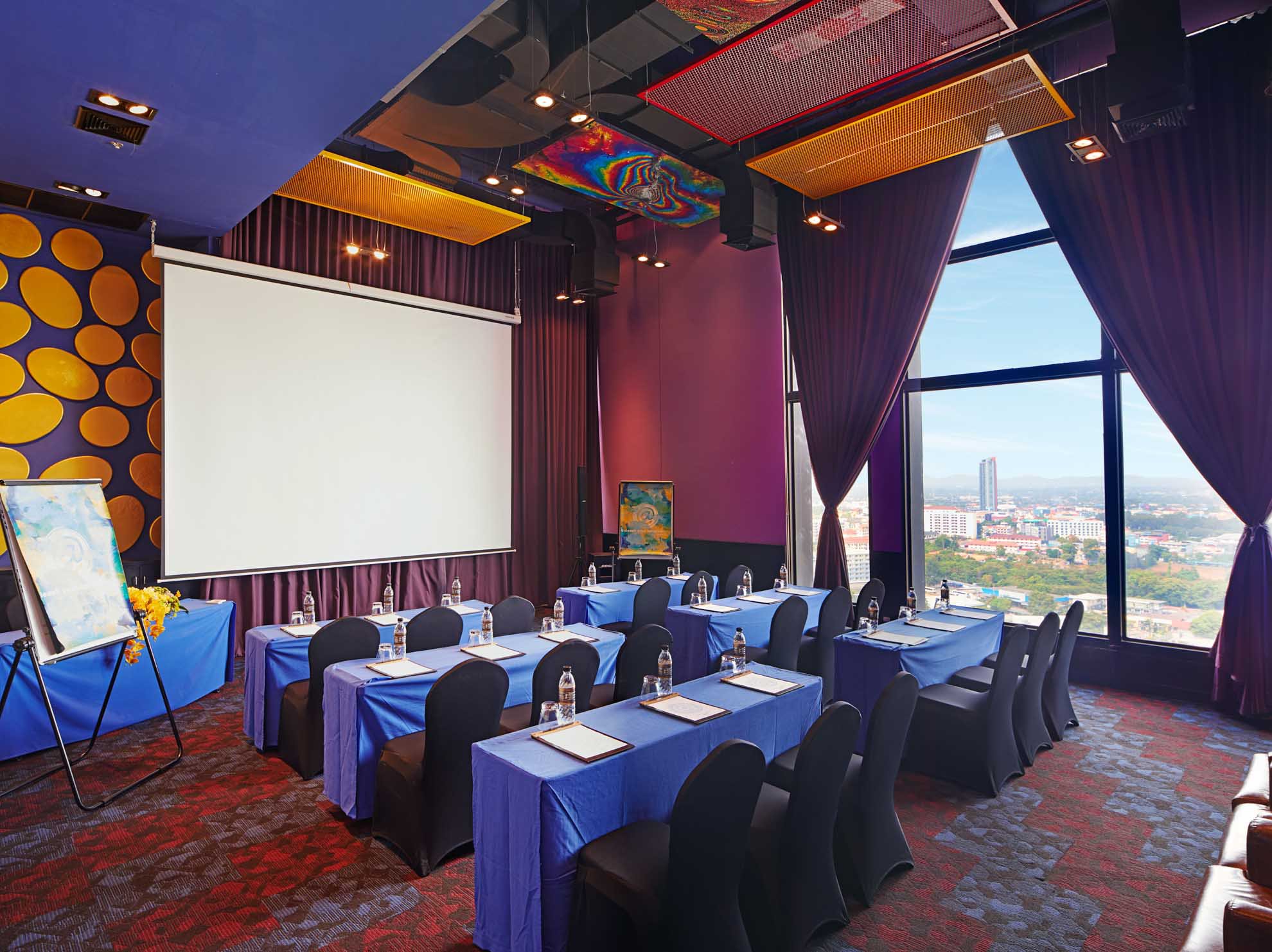 This cosy space can host intimate events, from private celebratory dinners to bridal showers, that are crafted to your every whim and fancy. Just big enough for 30 people (for cocktails; 20 people for banquet-style arrangements), this space has 5.8-metre (yes, it's that high) floor-to-ceiling windows that allow natural light to come in and give you an incredible view of Pattaya Beach.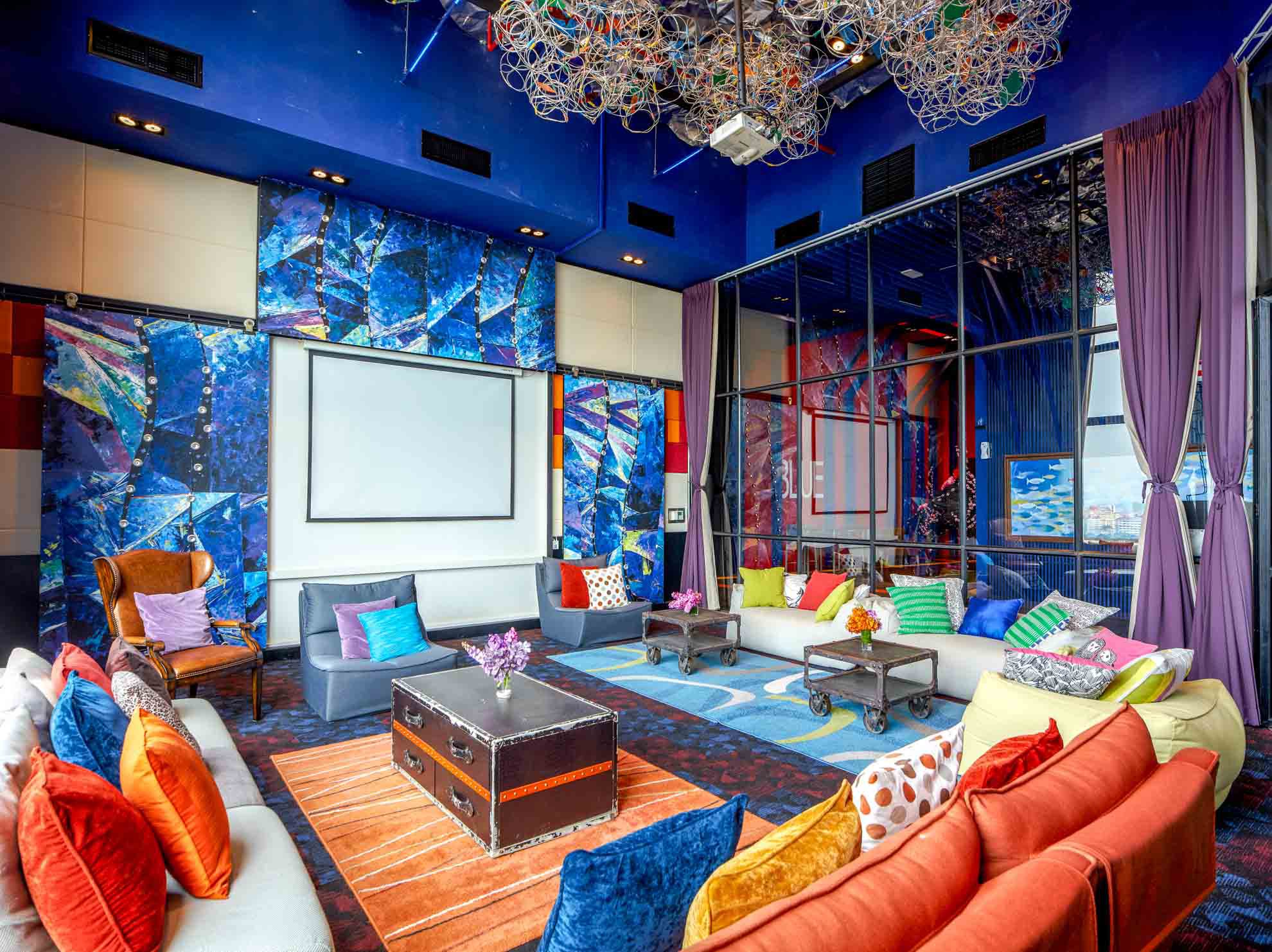 This chill and relax room with an enhancing nautical theme has tall ceilings and large windows overlooking Pattaya beach. It's perfect place for brainstorming sessions, meetings or a small cocktail party of up to 50 people.