Even if you're a first-time visitor to Bangkok, you've likely read up on Siam. This neighbourhood of shimmering shopping malls and boutique-laden back streets has long attracted tourists looking to splash some cash. But it's less likely you've heard of Sam Yan, Siam's low-rent neighbour, whose shop-houses have long set the scene for street-food institutions, sport stores and auto mechanics. (The upper reaches of Buntadthong Road and Chula Soi 12, in particular, are still home to some great value-for-money sport stores.)
In recent times, Chulalongkorn University—Thailand's oldest university—has invested large sums into the area in the hope of transforming it into Bangkok's version of Silicon Valley. With that cash injection has come an influx of hip cafes, street-art initiatives, a major shopping destination (take that, Siam!) and even an innovative green space. Join us for a day in this underrated neighbourhood, which is roughly penned in by Phaya Thai Road to the east, Buntadthong Road to the west, Rama 1 Road to the north and Rama 4 Road to the south. Here's what awaits you right on Siam@Siam Bangkok's doorstep!
All featured venues are within 25 minute's walk of our hotel. Click through to read more on each spot, including maps and information on how to get there.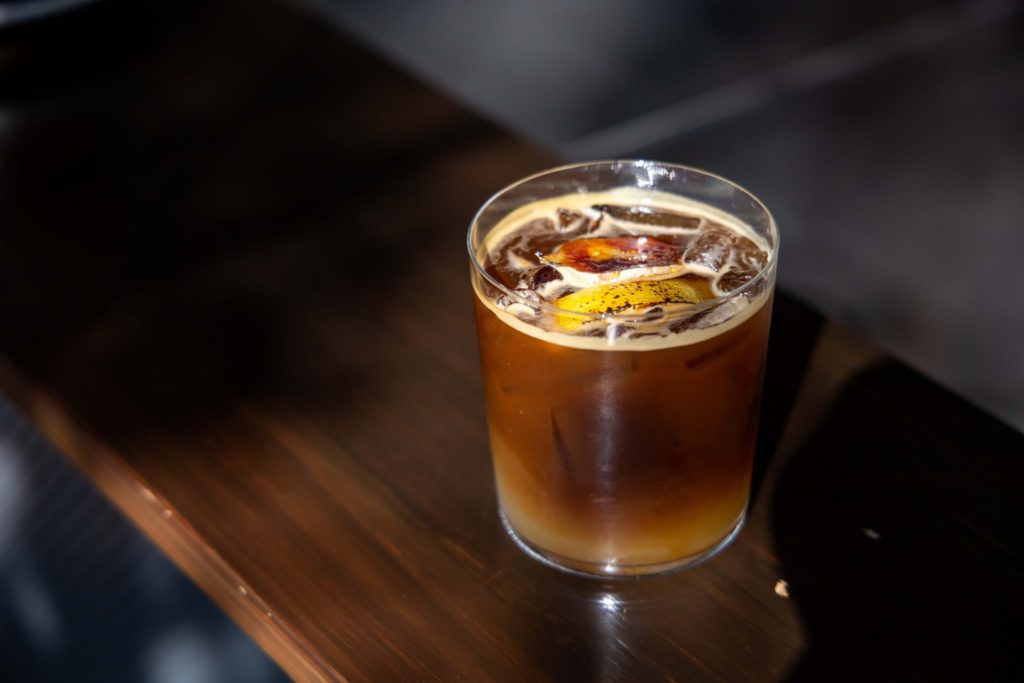 Morning Coffee
This beloved coffee roaster also has a branch at Siam Discovery, but this one wins out thanks to its early 7am opening time, tree-shaded location and menu of exclusive drinks (not to mention friendlier prices for the university crowds). Beyond the (always excellent) espressos, flat whites and pour-over coffee, you'll find offerings like Dark & Stormy, a teetotal twist on the Black & Stormy cocktail made with house-made ginger syrup and substituting coffee for rum, or the Cafe Tao-Tueng, a sweet caffeinated take on a Chinese dessert that comes topped with coconut jelly, a variety of beans, chestnuts and other treats. It's truly a dessert in a glass.
Chula Soi 42
Tel: +6682-463-5761
Open daily 7:30am-7:30pm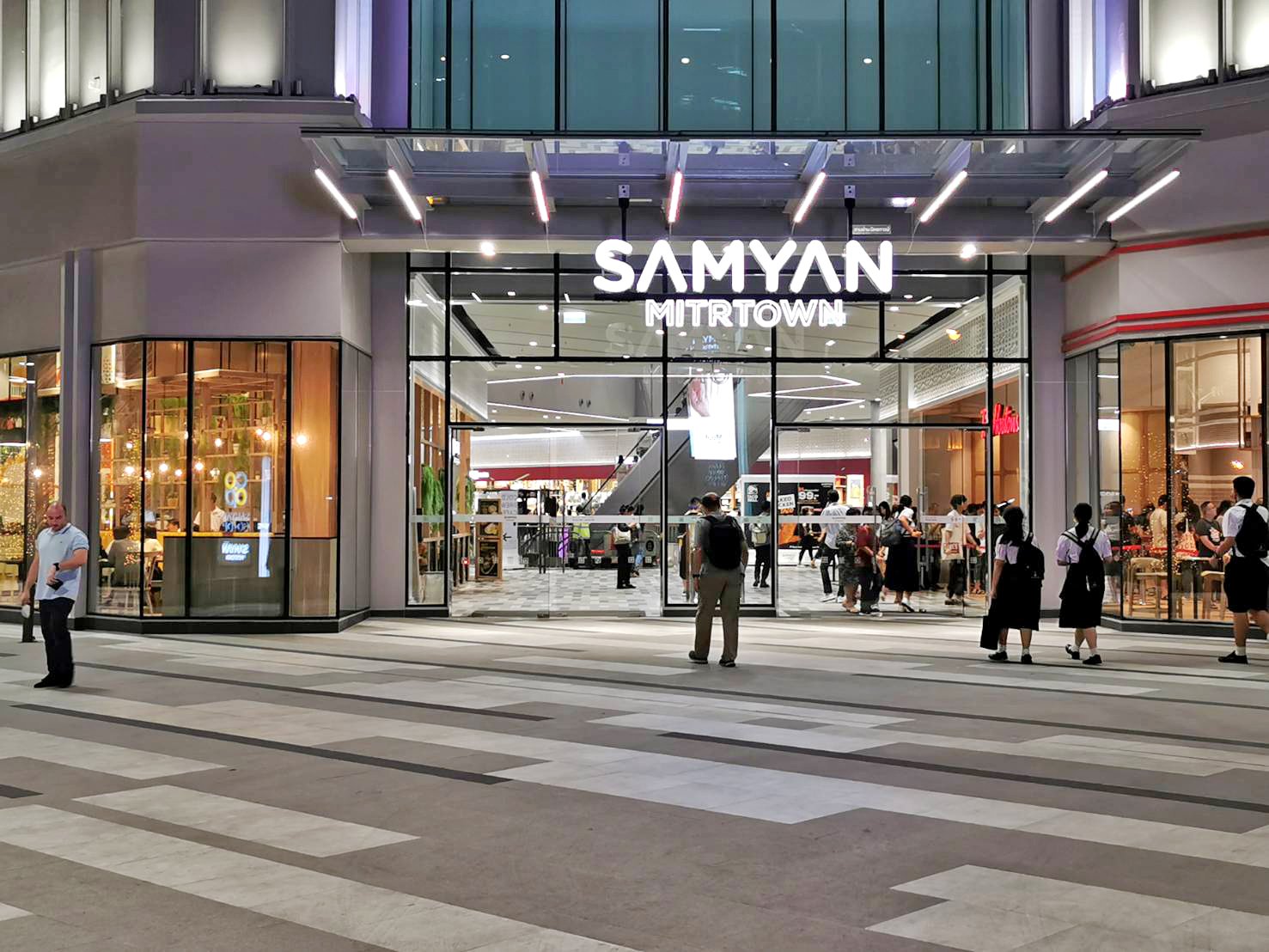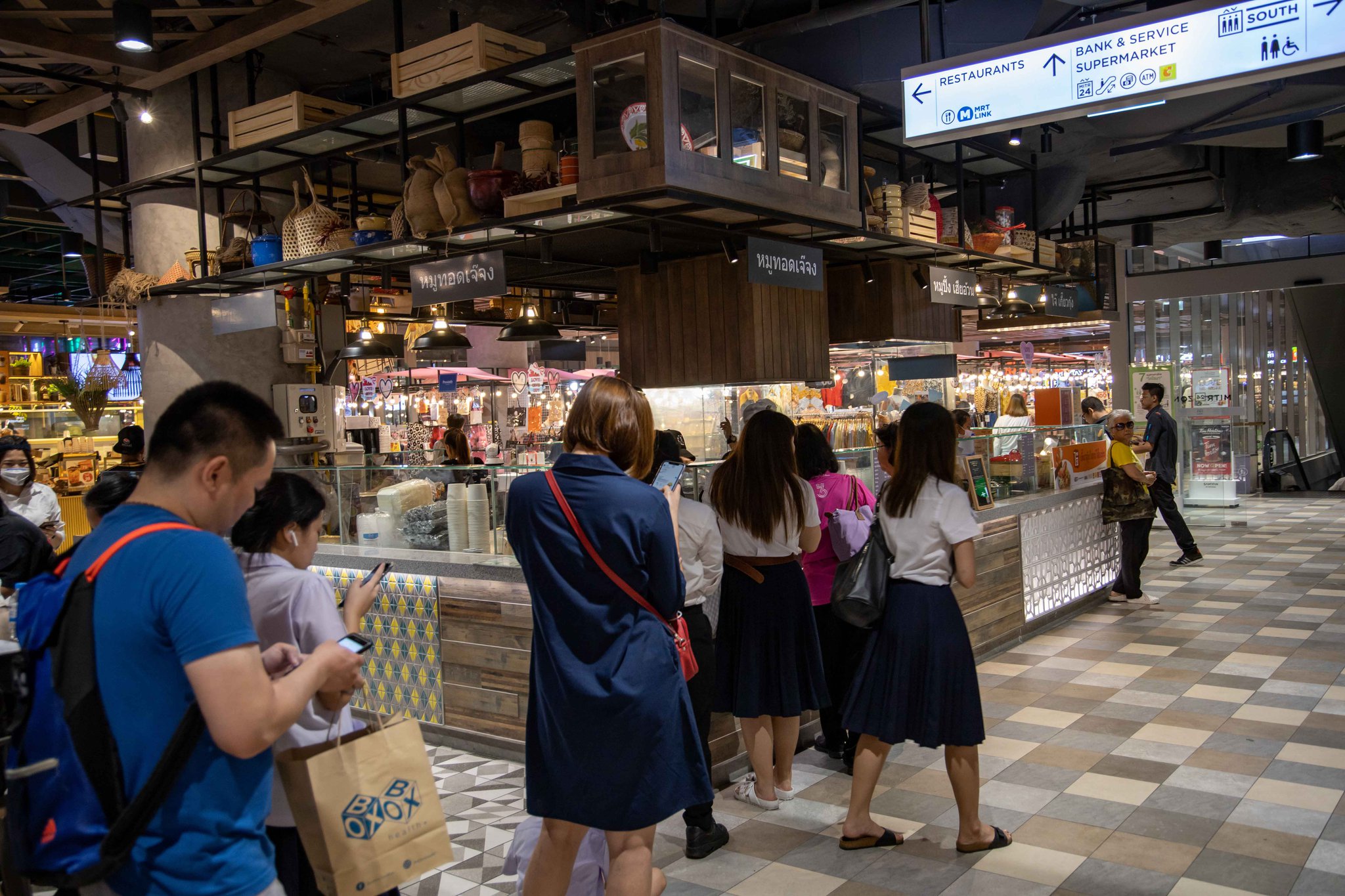 Shop and Snack
This six-floor mall comes packed with affordable cafes and restaurants, plus a few other perks. While international names like Taco Bell and Tim Horton's have dominated the headlines, you'll find just as long queues at local institutions such as Hom Duan, a northern Thai restaurant that doles out a mean khao soy, and Jeh Jong, a fried-pork specialist in the basement food court which gathers street-food vendors from surrounding communities. Shopping-wise, you can fulfil your minimalist dreams at the largest Muji in Bangkok and grab some kitchenware from local brands at Apron Walk. Catch an arthouse flick at House Samyan, a long-time cinema institution which relocated here from Bangkok's outer suburbs.
944/1 Rama 4 Rd.
Tel: +662-033-8900
Most shops open daily 10am-10pm (there is also a 24-hour zone)
Closest MRT station: Samyan
Try Out Tea-Making
One of our fave spots at Samyan Mitrtown, this pretty pink-hued space is more than just a cafe. The shop combines "kung fu" tea bar, workshop space and refill station. Sidle up to the bar counter and the friendly brewmaster will encourage you to sample blends like Red Apron, a black tea infused with roselle, cinnamon and liquorice, before ordering a pot of your own. So, where does the "kung fu" part come in, you ask? Let's just say these guys have got skills. Many blends featuring local-only herbs, fruits and flowers, while starting from just THB 200 you can whip together your own one-of-a-kind tea. Those after more refreshment can try tea-centric mocktails. Check their Facebook page for upcoming tea workshops.
Basement Floor, Apron Walk Zone, Samyan Mitrtown, 944/1 Rama 4 Rd.
Tel: +6662-587-5801
Open daily 10am-10pm
Closest MRT station: Samyan
With Bangkok transforming at an alarming pace, this opening wants people to step back and examine change through the prism of art. The Shophouse 1527 turns an 80-year-old Sam Yan shop-house earmarked for demolition into a 24-month installation space with emphasis on exploring how traditional communities adapt in the face of rapid urbanisation. Upstairs hosts rotating showcases that transverse various disciplines and feature collaborations with everyone from architects to florists to tea purveyors. Downstairs sits Labyrinth Cafe, a slow bar doling a short list of creative coffee drinks and snacks. Keep your eyes peeled on the surrounding streets for colourful murals produced as part of the Chula Art Town initiative.
1527 Rama 4 Rd., Wang Mai, Bangkok
Open Tue-Sun 11am-7pm
Tel: +6664-783-5566
Lunch
Street Food Galore
Visiting Bangkok is the stuff of street-food dreams. Stalls selling everything from pad Thai to colourful curries can be found on seemingly every corner. The offerings are so good that many vendors have made the cut in the hallowed Michelin Guide Thailand. Lucky for you, one of the city's most bustling hubs for street eats sits within easy reach of our Bangkok hotel. Among Sam Yan's stars are Somtam Jay Daeng, a humble abode all about Isaan-style papaya salad and grilled meats, Nai Song Moo Satay, a purveyor of perfect pork skewers, and Joke Samyan, an always-packed rice porridge specialist. Get the full low-down on your eating options in the Siam@Siam Guide to Street Food Around Sam Yan. (Hint: Many are open for both lunch and dinner.)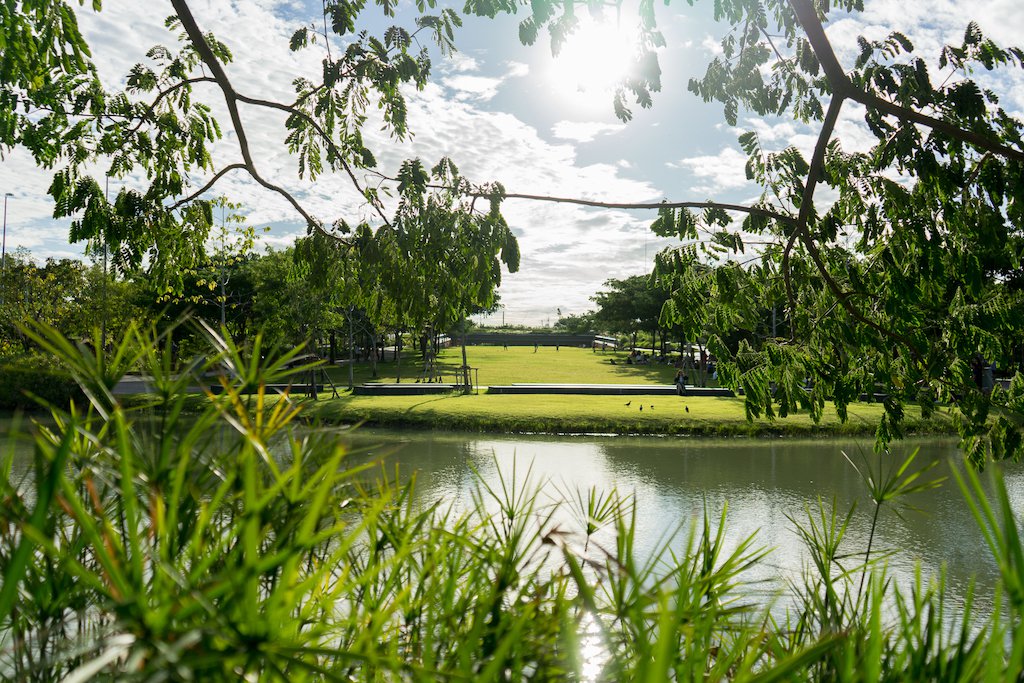 Green Out
Here's a chance to get back to nature. This 12-acre park was designed with sustainability in mind. Instead of just decorative trees, Landprocess architecture firm fitted out the park with water management functions that could prove vital to Bangkok's future. The park, located within Thailand's oldest university, acts as a giant rain garden and helps to reduce the flood risk and urban heat island effect by collecting and treating water. Fixed exercise bicycles help generate energy to oxygenate the wetlands. Now that's pedal power! It's all a breezy 12-minute walk (or shorter jog) from Siam@Siam Bangkok.
342/23 Chulalongkorn Soi 9
Ice-cream and Chill
Time to cool down. This picture-perfect cafe welcomes the crowds with its retro decor and dessert sets, both of which have a distinctly Chinese slant. Perched on a busy corner, the shophouse feels like it could be transplanted from Hong Kong thanks to its pastel tiles and neon lights. A row of stainless steel canisters holds the shop's secret weapon: homemade ice creams in flavours ranging from chestnut and black sesame soy milk to "old-school" milo milk and caramelised peanut bar. Have your scoop stuffed within a fried or steamed bao bun or opt for the milk pudding set. Warning: the place can get seriously packed with local university students from 6pm onwards.
963 Buntadthong Rd. (corner of Chula Soi 12)
Tel: +6661-421-4702
Open daily 2pm-midnight