Founded in 2017, Yelo House has quickly established itself as one of Bangkok's most popular hubs of creativity thanks to an array of art and design exhibitions, weekend markets and workshops. S@S Bangkok spent an afternoon with Liang-Salyawate Prasertwitayakarn, architect and founder of this art complex, to discuss Yelo's origins and why Siam is destined to be forever young.
An exhibition at Yelo House
Liang-Salyawate Prasertwitayakarn, Yelo House
How did you find Yelo House?
This space was a deserted warehouse when I first saw it. But my partners and I saw the potential in the space to be a platform for people in Siam to share their creativity. I've spent most of my life in Siam, ever since my mum opened a shop in the neighbourhood. I studied architecture at Chulalongkorn University and lived in a condominium here. I even started my architect company, named Atelier of Architects, just around the corner from Yelo House. As the place has always been painted all-yellow, we just adopted the colour for its name.
How did you select the people to join this community?
I just wanted to be around like-minded creative people who share the same kind of energy, whether it's tattoo artists, chefs, manicurists or film camera lovers. That's why here you'll find the Legacy Tattoo studio, Arternoon studio and workshop, Lert's film lab and an exhibition space which rotates all year round. We recently hosted a chef's table dinner among the paintings.
"Yelo represents a mid-way point between life on the river and life in the bustling city."
– Pawit Mahasarinand, BACC's Director
What does Yelo House mean to this area?
Yelo represents a mid-way point between life on the river and life in the bustling city. It's also a shortcut between two BTS stations, sitting within a few minutes' walk of Ratchathewi and National Stadium stations. Most people didn't know it was all connected until Yelo opened. They probably didn't know that at the end of Yelo's soi is a pathway that lets you walk along the graffiti-laden Khlong Saen Saeb canal.
What do you find most charming about the Siam neighbourhood?
I see our space as being part of two areas, Ratchathewi and Siam. Ratchathewi was the meeting spot for teenagers before the rise of Siam 40 years ago. But now Siam is the absolute favourite of young people, a neighbourhood that always feels fresh and exciting. I love seeing young people all dressed up in cool outfits queuing up for the exciting new trends, whether it's sneakers or bubble teas. Siam never gets old.
What are your favourite places in the Siam area?
I like MBK. It might not sound cool, but it's Bangkok's first shopping complex combining mall, cinema and hotel. It's like a city within the city.
Who are some artists you admire?
I'm a long-time fan of national artists like Thawan Duchanee and Chakrabhand Posayakrit, and I'm also coming to admire younger artists like Suntur and Sundae Kids.
Yelo House, 20/2 Kasem San Soi 1, Rama 1 Rd.
Tel: +6698-469-5924
Open Tue-Sun 11am-8pm
Liang's Favourite Bangkok Dining Spots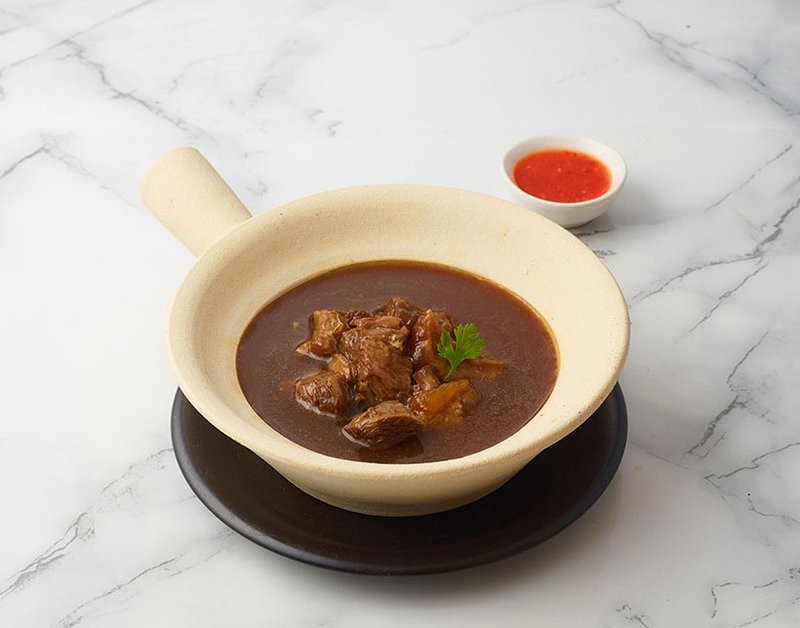 I like See Fah in Siam Square for khao nha gai (rice with chicken in gravy). I love their vintage furniture which reminds me of when I was a kid having a meal there.
I go to this hidden spot near the TCDC on Charoenkrung for comforting Thai sharing dishes and a very great laid-back vibe. Of course, our Yelo Kitchen serves awesome Thai food as well.