Heralded as Bangkok's oldest road, Charoenkrung has long been on the tourist trail. While its name is synonymous with the luxurious old five-star hotels that line the river, silver and antique dealers, and restaurants operating out of timeworn shop-houses, the road has recently emerged as a vibrant hub of creativity. Here, we gather our favourite places new and old that make Charoenkrung worth a full day's exploring.
Bangkok's temperature rarely dips below sweat-inducing, but that might not stop you craving something nice and warm for breakfast. If that's the case, make a beeline for this old-school congee (rice porridge) spot where the rich, rewarding bowls tend to sell out well before the morning and evening closing times. The name's derived from the now-closed Prince Theatre (now renovated into Prince Theatre Heritage Stay boutique hotel) at whose entrance the stall sits. Have your congee with bouncy pork balls, a soft-boiled egg or a truckload of offal if you're feeling adventurous. It's all about the epic charred notes, and it's this expert charcoal cooking that's even earned Joke Prince a place in the Michelin Guide Thailand's Bib Gourmand section for best budget eating.
1391 Charoenkrung Rd.
Tel: +6689-795-2629
Open daily 6am-noon, 4:30-10pm
This early-opening cafe is your safest bet for quality coffee on Charoenkrung. Originally from Singapore, Sarnies takes over a century-old shophouse and turns it into a tasteful shrine to all things breakfast. Pair your flat white (made with one of their house roasts) with a decadent bacon and egg sandwich while soaking up the old-world charm of the neighbourhood.
101 Charoenkrung Soi 4
Open daily 8am-5:30pm
With its glistening ducks hanging in the window, you know you're in for a treat at this humble shop-house. Prachak is the OG of Charoenkrung's Cantonese roast duck specialists (and there are quite a few), but it shows no signs of slowing down. Open for over a century and now run by third-gen owners, the restaurant serves up sharing plates of succulent roasted duck and pork among other Thai-Chinese dishes, all at pocket-friendly prices. Be sure to order a plate of rice or noodles to soak up all that glorious sauce.
1415 Charoenkrung Rd.
Tel: +662-234-3755
Open daily 8am-8:30pm
Stepping up from the street, 80/20 is the pioneer of standalone fine-dining restaurants in the area. Up until 2016, when chef-couple Napol "Joe" Jantraget and Saki Hoshino opened shop, most high-end restaurants around Charoenkrung were found in the riverside five-star hotels. Head here for a glimpse at the future of Thai food, as the young, enthusiastic kitchen team put local ingredients to work across an ever-changing, experimental tasting menu. Retro decor and a hip-hop soundtrack ensure this is a special-occasion restaurant with street edge.
1052-1054, 26 Charoen Krung Rd.
Tel: +6699-118-2200
Open Tue-Sun 6-11pm
"Cheap" and "riverside" are not words usually used together in Bangkok, but this low-key spot ticks both boxes. Little more than a shack teetering precariously above the Chao Phraya River, Jack's Bar is a word-of-mouth success story. The beer is ice-cold, the Thai food authentic enough to have the approval of the city's top chefs and the sunset views priceless—just be sure to get there early as word is spreading!
Soi Wat Suan Plu, Charoenkrung Rd.
Tel: +6689-138-1922
Open daily noon-midnight
Get a true taste of the tropics at this bright and bustling cocktail bar, which made its debut on the Asia's 50 Best Bars list for 2019. The floral murals and colourful Portuguese tiles are not the only things that'll make your eyes pop; the rum-heavy drink selection is also an exercise in both style and substance. It's all backed up by a cool-kid soundtrack of trap and electro-house. Even if you don't fancy the trek to Charoenkrung, you can find exclusive concoctions from Tropic City's founders Sebastian de La Cruz and Philip Stefanescu on the menu at Siam@Siam Bangkok. Read our interview with the pair here.
672/65 Charoenkrung Soi 28
Tel: +6683-838-2750
Open Tue-Sat 7pm-2am, Sun 7pm-midnight
r
Japanese grilled skewers and whiskey highballs make a potent mix at this sleek izakaya (tavern) in the unlikeliest of locations. Along with Tropic City (see above), Jua is responsible for turning a residential, dead-end soi into one of the city's funnest party destinations. The restaurant's name translates to "hit me" in Thai—fitting for a venue that used to operate as a subterranean casino.
672/49 Charoenkrung Soi 28
Tel: 02-103-6598
Open Mon-Sat 6pm-midnight; Sun 6-10pm
Built back in 1821, Thailand's principal Roman Catholic Church sits tucked away in the courtyard of Assumption College. You don't need to be religious to admire this unique attraction, though. Designed in the Romanesque style by a French architect, the building stands out with its rectangular structure, red bricks and stained glass. On the inside, the sloped ceiling is decorated with stars, the floor and main altar is beautifully made with marble, while the main centrepiece is the Blessed Virgin Mary.
57 Oriental Ave., Charoenkrung Rd.
Tel: +662-237-5277
Typically open during daylight hours with a number of services held in English and Thai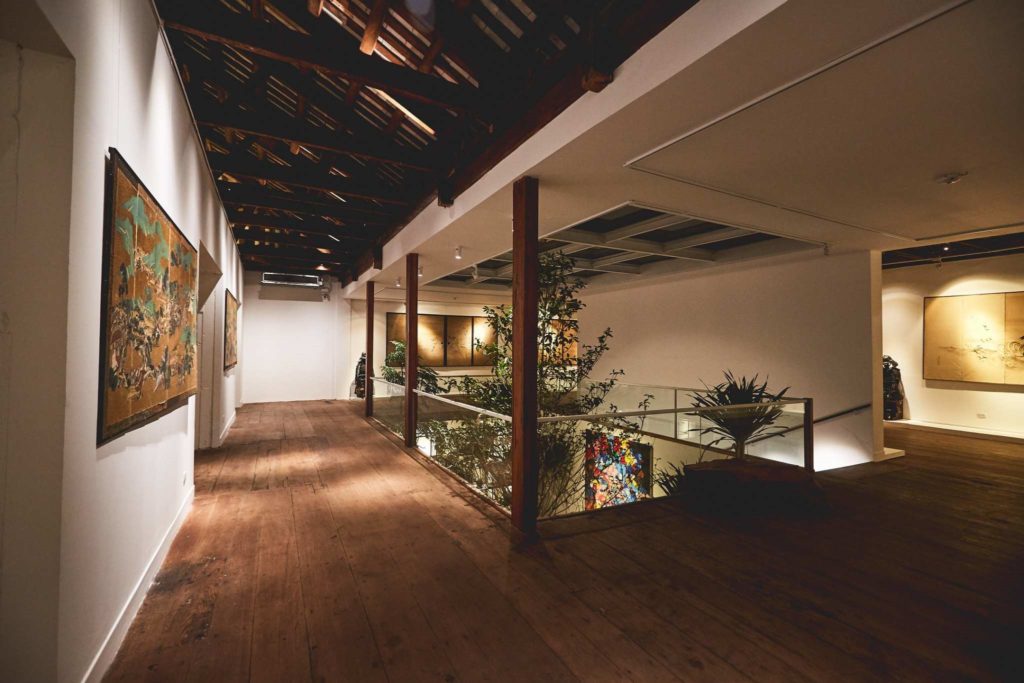 Seeking antiques to take home? Charoenkrung is the place. But this is not your average antique dealer. ATT19 transforms a century-old school into a light and airy hub of art, shopping, eating and drinking. Pick up some handcrafted ceramics or jewellery, take in a contemporary art exhibition and top it all off with a potent cocktail or three at the delightfully named Bad Ass Asia Bar.
19 Charoenkrung Soi 30.
Tel: +6683-555-5739
Open Mon-Sat 11am-7pm
Curating works from Thailand, Asia, America and Europe, Serindia gives heavy emphasis on contemporary art and photography. Located in a post-colonial-style home, the white space suits the overall peaceful atmosphere of the area while also contrasting with the colourful artworks on display. While you're there, be sure to check out the compact art spaces and shops at OP Garden.
OP Garden, 36 Charoenkrung Rd.
Open Tue-Sun 11am-7pm
Thailand Creative Design Center
Thailand Creative Design Center, or TCDC, takes over five floors of the General Post Office Building, a grand Art Deco-inspired structure that dates back to 1940. Sitting somewhere between a museum and a co-working space, this creative hub offers up a wealth of creative resources, from books and journals to Thailand's biggest material database. The space also hosts rotating exhibitions and workshops aimed at supporting the city's young creative.
Central Post Office, 1160 Charoenkrung Rd.
Tel: +662-105-7400
Open Tue-Sun 10:30am-9pm
Day passes start at THB100/person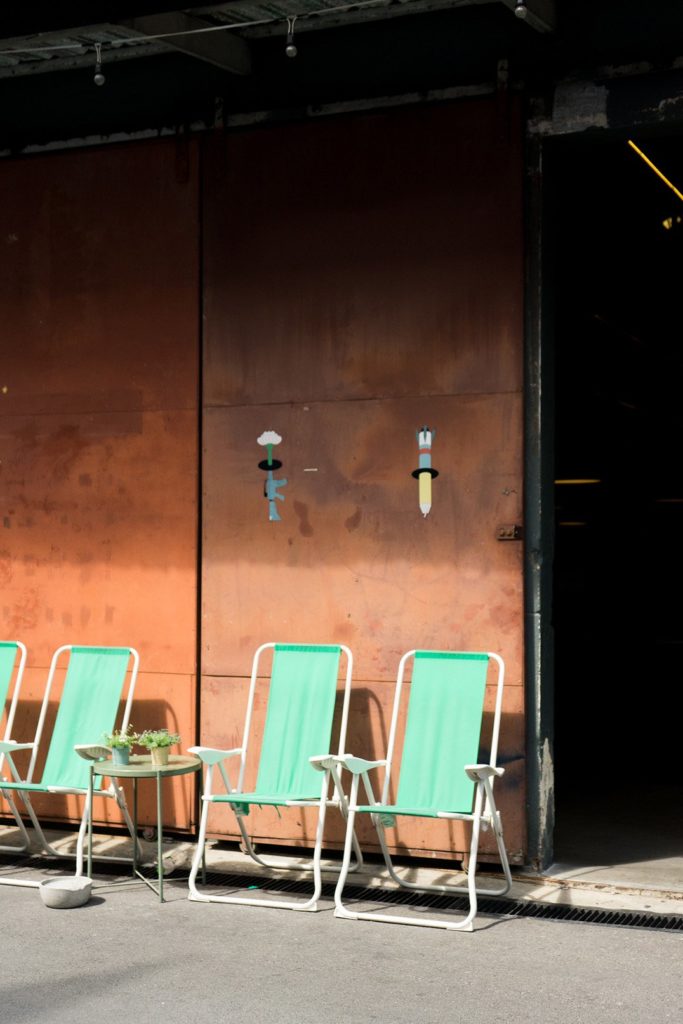 This project by Duangrit Bunnag, one of Thailand's leading architects, transforms a row of old, abandoned warehouses on Charoenkrung Soi 30 into a one-stop destination for the young and hip. Grab a killer coffee and croissant at Maison Chatenet, shop eco-friendly products, dig for vintage finds, watch curated documentaries and grab dinner at experimental Thai restaurant DAG all in one go.
52-60 Charoenkrung Soi 30 (Captain Bush Ln.)
Tel: +6688-244-2241
Open daily 11am-8:30pm
Charoenkrung Road is a long thoroughfare that runs along the river from Rama 3 Road in the south to the Old Town in the north. For the sake of clarity, we've selected venues that sit on the stretch of road that's easily walkable via BTS Saphan Taksin or MRT Hua Lamphong stations if you're not afraid to sweat it out just a little. All venues sit a 15 to 20 minute taxi or tuk-tuk ride from Siam@Siam Bangkok, too.